GET TO KNOW US MORE!
We're glad that you're here. Curious about our brand and our mission? Keep on reading and welcome to a place of empowered and confident women!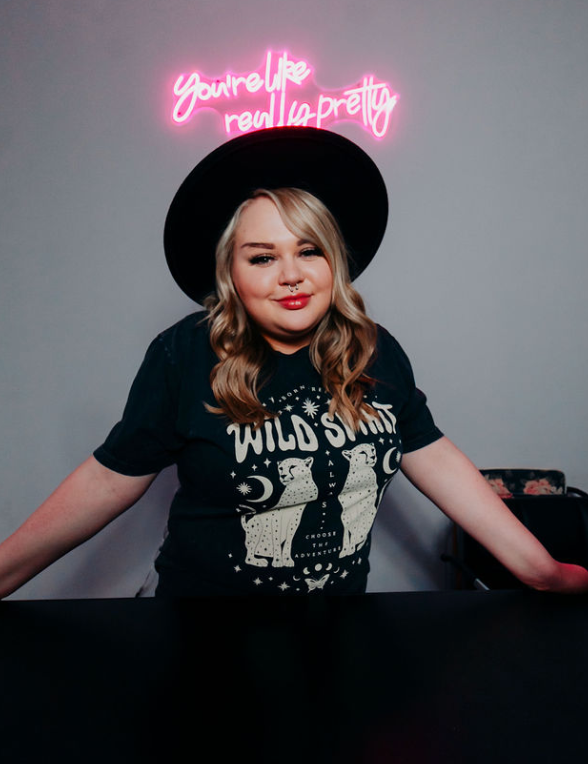 THE CEO
Hey babe! I'm Mariah owner of Aligning Cosmos Boutique! I'm so glad you're here! It has been such a blessing to create a safe space for all people to come in and shop whether that is online or in store! Each person who supports my business is truly making a small town girl's dreams come true! I started AC in a small corner of my bedroom and now I've opened a space on Main St. in Garden City KS!
I still can't believe it some days. This truly wouldn't be possible without each and every one of you! I'm beyond blessed to have such amazing customers!
I hope you find something in my shop that you love!
OUR MISSION
We are a business that loves helping women feel confident in what they wear!
We understand what it's like to go into the dressing room and nothing looks "good". We've been there and we are not going back! Each piece in our store has been hand selected to add the same goal in mind to your closet! We love empowering women to feel bad ass in their own style! We hope to achieve this by creating a shopping experience that invites in all women regardless of shape, size, or age!
It is our goal to promote self love and empowerment to every person who walks in our door!